Hundreds of thousands of people visit Bangkok every single year, and they do it for different reasons:
For the exotic culture
For the exquisite cuisine
For the captivating nature
For business
For getting tattooed
Or a mix of all the options above!
In this opportunity we will talk about why Bangkok is one of the best destinations in the world to get tattooed, that's why I will give you 5 reasons that clearly prove it!
#1 – Really Talented Artists: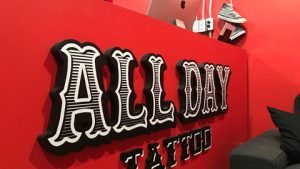 Talent and creative are the best features a tattoo artist can have, and here in Bangkok you will find plenty of it.
Let's take All Day Tattoo Bangkok as an example. Their artists are some of the most talented in the city (and in the world as well). Konstantin, Spencer and Sanot are three of them, and their art is truly fascinating!
We all know that us, women, are especially attentive to details. And the artists from this studio really pay attention to everything, so they are capable of inking your skin with the tattoo you've been dreaming of.
The main driving force of Bangkok's tattoo industry is talent, and that's why many persons from all around the globe travel here solely to get their skin inked. And if you enter to All Day Tattoo's website and check their art, you will quickly understand why so many persons have chosen Bangkok as their top tattoo destination in the world!
And another thing to add is that, as so many people visit this city to get tattooed, these artists have become very experienced, which is another factor that makes them incredible.
#2 – The Prices Are Reasonable:
It is hard to give it a fixed price, because it relies on the complexity and size, but the prices here in Bangkok are quite competitive in comparison to other destinations like Tokyo.
Japan's capital is another favorite destination amongst tattoo lovers, but the standard price ranges between 10,000-15,000 yen per hour, which is approximately $90-135 USD.
On the other hands, the price range in Bangkok is more accessible: ฿1000-฿3000 per hour, which is the equivalent to $30-90 USD.
Although it doesn't make much sense to travel from London (which is another excellent city to get tattooed) to Bangkok just to get a cheaper tattoo, it gains plenty of it if you are already in Bangkok, because you will get a superb tattoo for a lower price than what it could cost in London, Tokyo or San Francisco.
A great thing about this city is that you can also negotiate the price, so give it a try, because you may end up getting a pretty good deal.
#3 – More than Tattoos: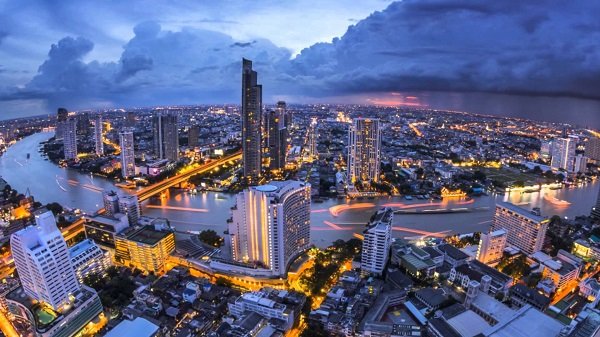 Bangkok is a city that has it all. Therefore, if you are planning a getaway and also want to get an excellent tattoo, then what could be a better idea than traveling to Thailand's capital?
This city allows you to do something more than simply getting tattooed. That's why traveling here may be the best experience of your life, because there are so many things to do and see that you won't believe it.
From taking a tour around the city, visiting the wide myriad of temples and monuments to tasting exquisite Thai food and getting an amazing tattoo. These are just some of the many things you can do in Bangkok.
This is another reason on why so many people visit it, because before or after getting tattooed you can do many exciting things!
#4 – Artists Are Very Friendly and Communicative:
Thai people are known for being very friendly, so you could not expect any lesser from tattoo artists.
This is especially important, because you want to work with someone who is attentive and actually nice to you. Getting a tattoo is not a joking matter, it is something very serious and that's why you need to select an artist who is very friendly and communicative, and fortunately for you, you can find plenty of that in Bangkok!
Communication is key in order to understand what you really want. Most of the times we cannot get our ideas ordered, and hence, it is hard to express what we are really looking for, but for some reason tattoo artists in Bangkok have this talent of talking with you, exploring your ideas and coming up with what you really desire.
They are very patient, so they won't have any problem in talking with you and ordering your ideas. Your satisfaction is their greater goal and they take pride in it, so just this to your advantage!
Again, we like people who are friendly, communicative and patient, so I'm pretty sure you will love Bangkok, because this is exactly what you will get from these talented artists!
#5 – Studios Are Very Well Equipped: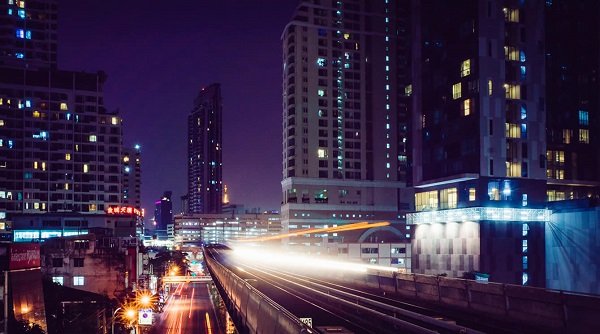 Something that makes Bangkok stand out as one of the best tattoo destinations in the world is how selective and well–equipped the studios are.
As one of the world's most popular destinations, they need to try to get the best talents for their team, and this is something that will ultimately benefit you, because you will be rewarded with a superior-quality service.
This incredible level of competition is a factor that makes Bangkok such an excellent place to get tattooed.
Moreover, the studios are also very well equipped. They have the best implements and inks, so you can get exactly what you came looking for and keep you safe at the same time.
And finally, they hold very high hygiene standards, at least that's what the vast majority of tattoo studios do here.
That's why I say that you cannot go wrong with choosing Bangkok as your destination to get tattooed, because the quality of artists and studios is simply staggering!
Conclusion and Final Words:
As you can see these are the five reasons on why Bangkok is still one of the best places in the world to get tattooed. So, if you are traveling across Southeast Asia and your skin is craving ink, then now you know how to satisfy it 😉